There are a number of ways to do this
You can report an error and provide feedback on specific issues directly from the platform.
Report an Error in your Inbox, Order or Tonnage screens
Scroll right to the '...' button on the row in question, and click on Report an Error
Describe the type of error and/or comment in more details
Our team of software engineers and data scientists typically pick up client feedback within minutes.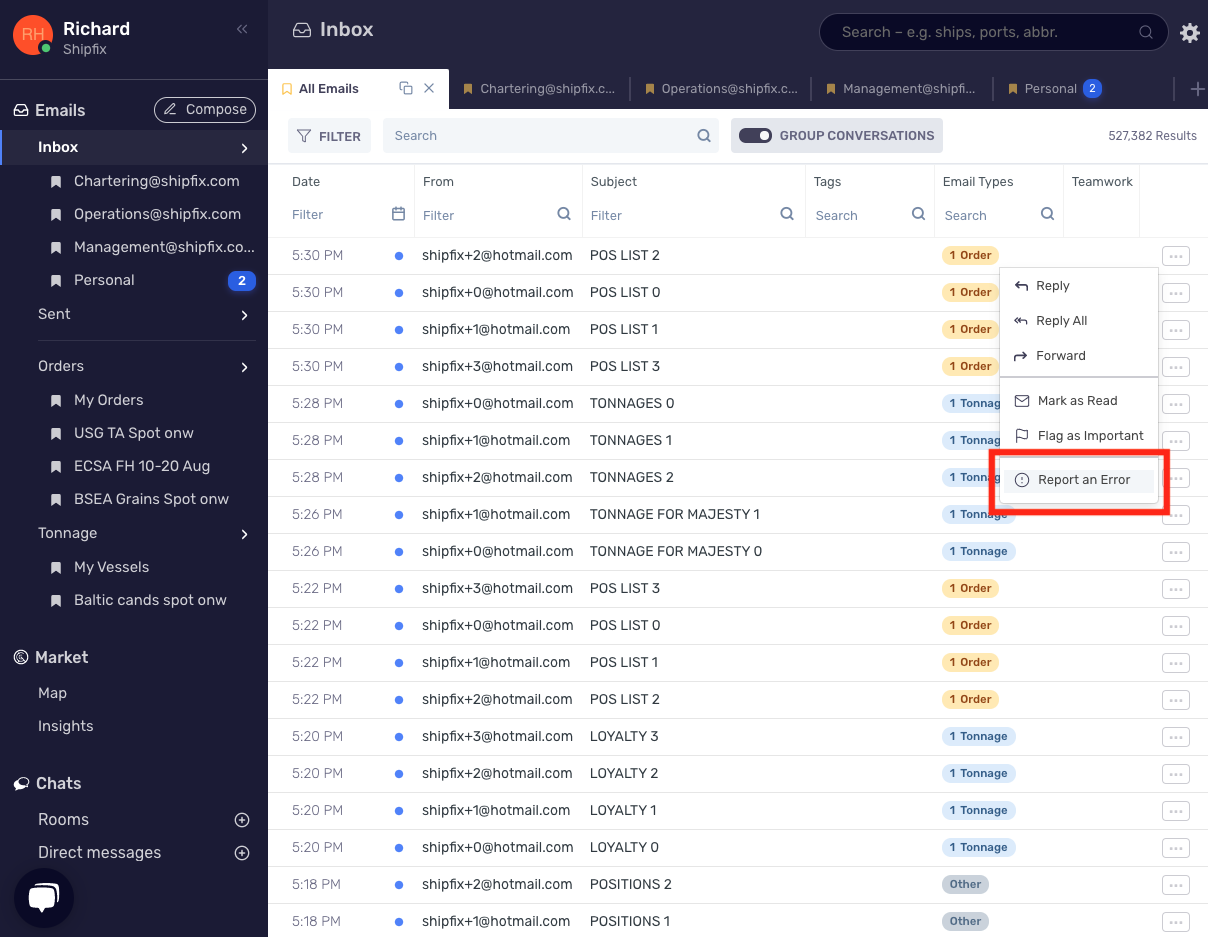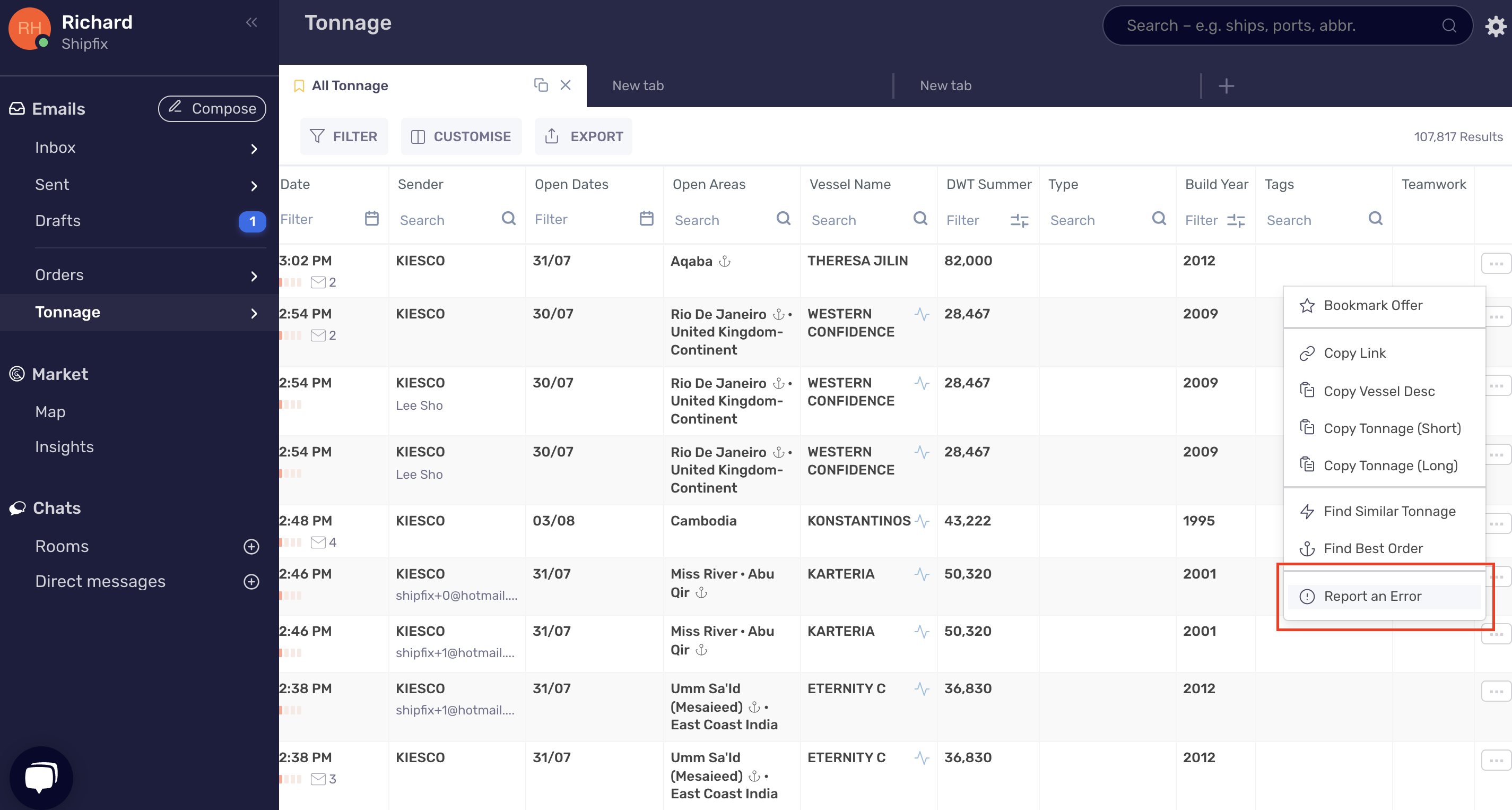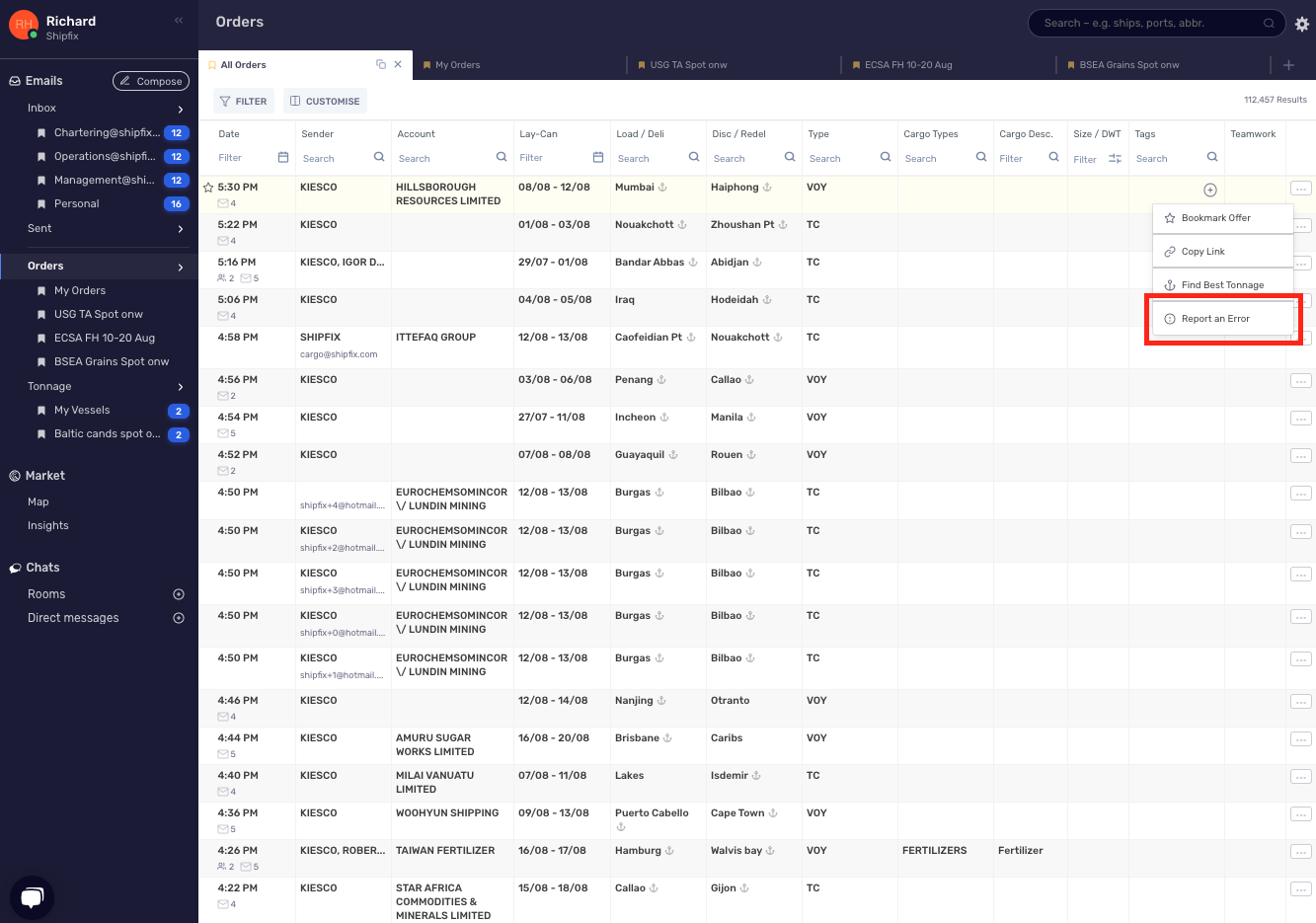 General enquiries and other issues
Click on the chat icon

in the bottom left hand side of your screen to search our smart Shipfix Support Center, or contact real people from the Shipfix Customer Success Team.