Creating and managing your email distribution lists
CREATE a Contact List:
Create and maintain as many Lists as you need with as many associated contacts as you want (no limitation)
NOTE: you Contact Lists are viewable and useable by you and any of your colleagues, so name them accordingly!
Add contact into a list by simply copy and pasting them in the field, or type them manually (Shipfix will predict the contact as you type...)
Delete any list that is not relevant anymore
Search for a contact in a specific list
Edit or remove a specific contact detail from a list
Copy your contacts email address to your clipboard
Duplicate a list to create a new list with minor changes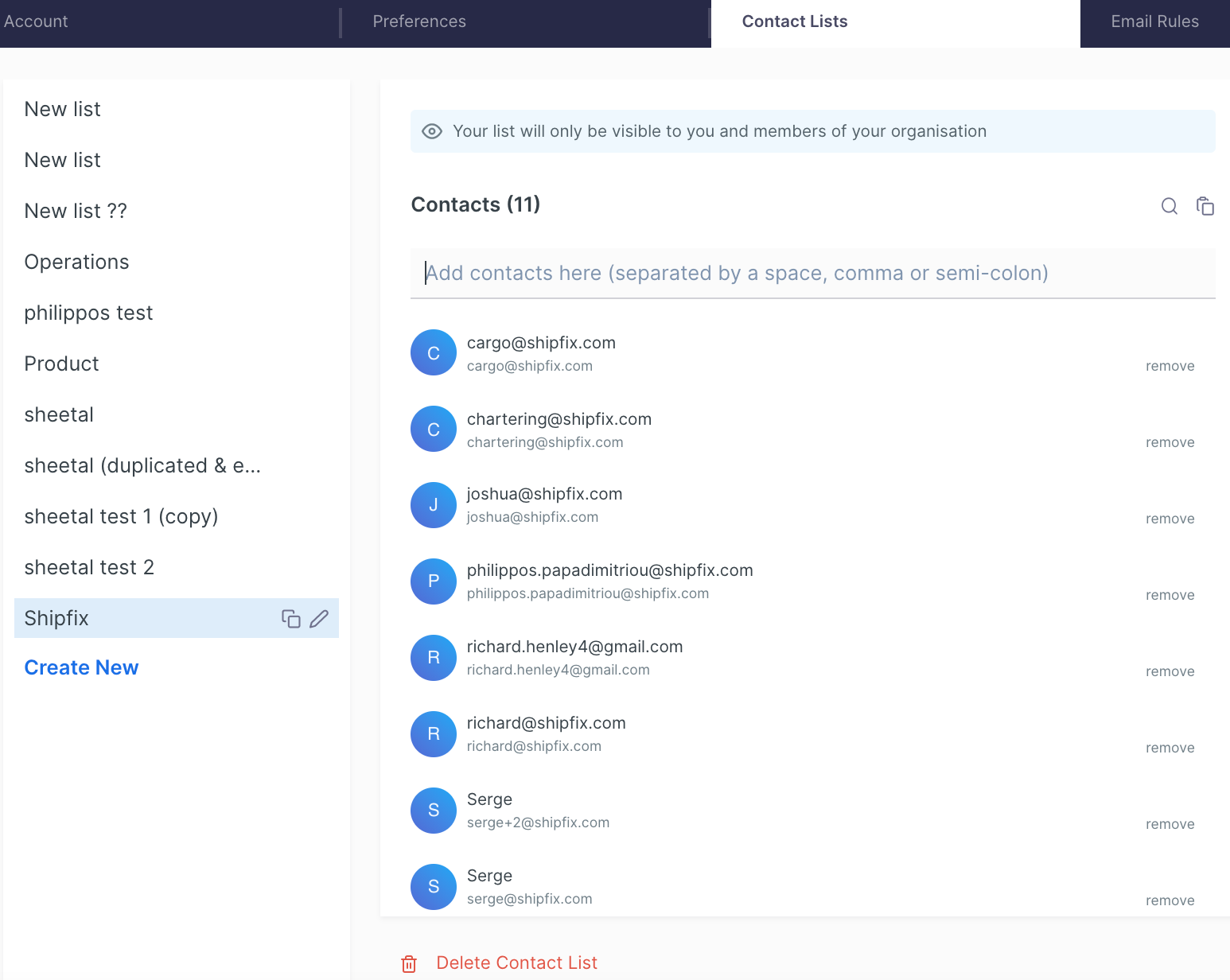 SENDING to a contact list:
In the TO box at the top of an email, start typing the name of the list and it will appear in the field.
Once you selected it, it will automatically switch to BCC in order to avoid copying all receipients into the email by mistake
You could also send it openly (with all recipients in cc) by dragging and dropping the list back in to the "To'' field.
Before you send, you can search for and deselect contacts from the list that you don't want to receive the email (search by name, or email address contents)