Once you have organise your Tabs and categorise your views in the Inbox, it's time to open, read and reply to emails.
In order to open, read and reply to an email you have to click on an email line and it will open on the right side of the screen. You can adjust the width of the email according to your needs.
The platform is designed to assist the user in reading and responding to emails. On the top right corner of an email you are replying to, you can see a "pop out draft" icon which will open on the left side a new window to draft your response and at the same time you still have the original email on your right hand side so you can easily read, copy, scroll up/down the originally opened email.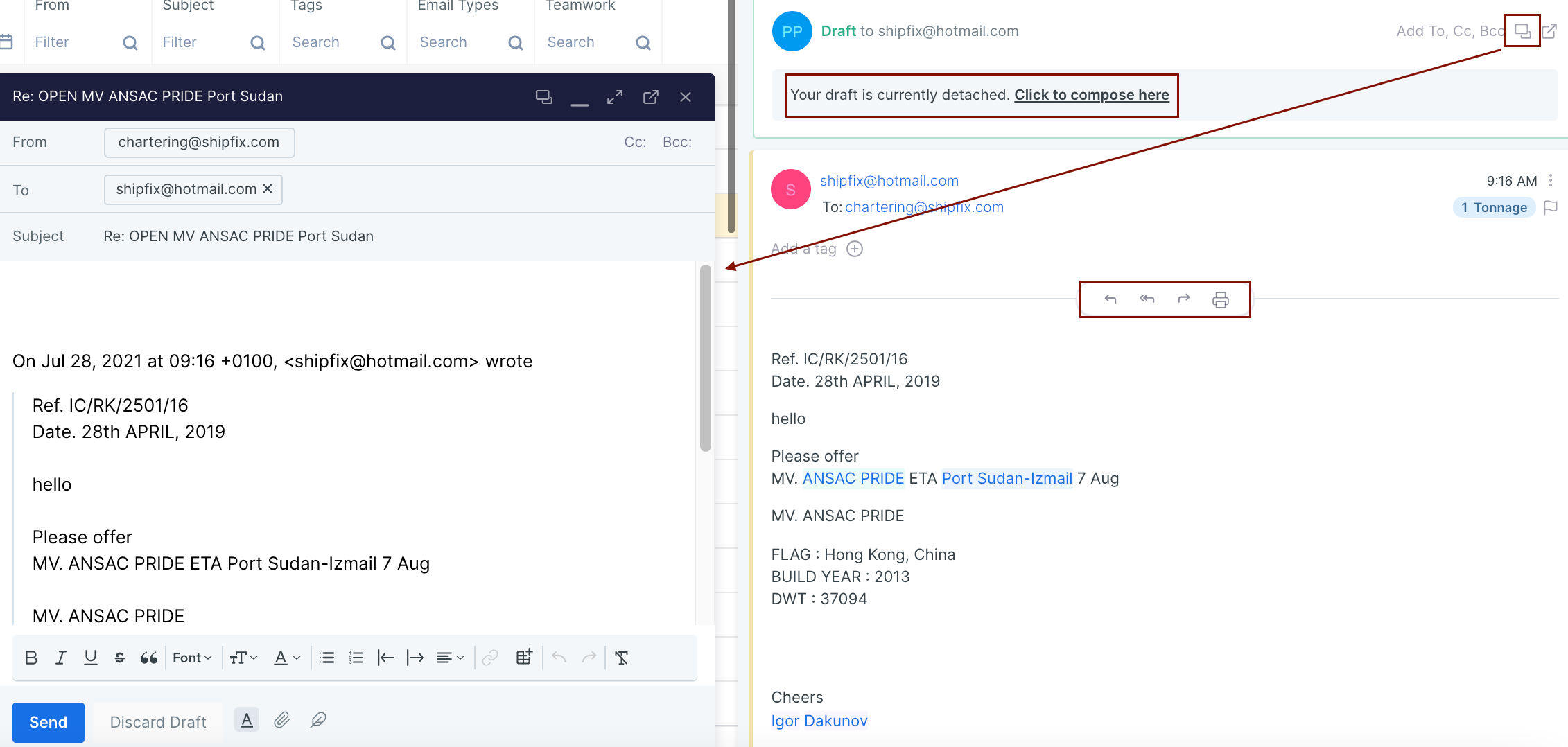 On the top right side of an open email there are 5 options to help you with your work:
Sort Ascending or Descending the email chain


Enable or disable HTML view (which enables/disables port, vessel and contact hyperlinks)


Change the Font size


Open the side Panel to comment



Open the email in a new, separate window
Within a specific email, if the HTML option is disabled then you can see in the email body hyperlinks for vessels, ports and contacts. This is an easy way to highlight and dig deeper for more information whilst working your way through the email.
Simply click on the hyperlink and it will open a new window with the relevant information. You can go back to reading your email by closing the vessel, port, or contact window.
The platform saves your replies as a draft and keeps them until you discard them. You can do so by going in to the Draft area on main menu bar on right or through the open email draft itself, by clicking on 'discard draft' at the bottom of the draft email screen.