Yes, you can leave internal comments and upload documents for any vessel and/or port
Ship and Port Comments features allow our users to type or upload content which will remain private within their organisation. You remain in full control of this information and it can be stored for as long as you wish, free of charge.
This allows teams across geographies and time zones to instantly access their vessel and port information from a secure hub. All information is clearly time-stamped.
The number of comments and/or uploads is unlimited and available for all the users.
Vessel Directory: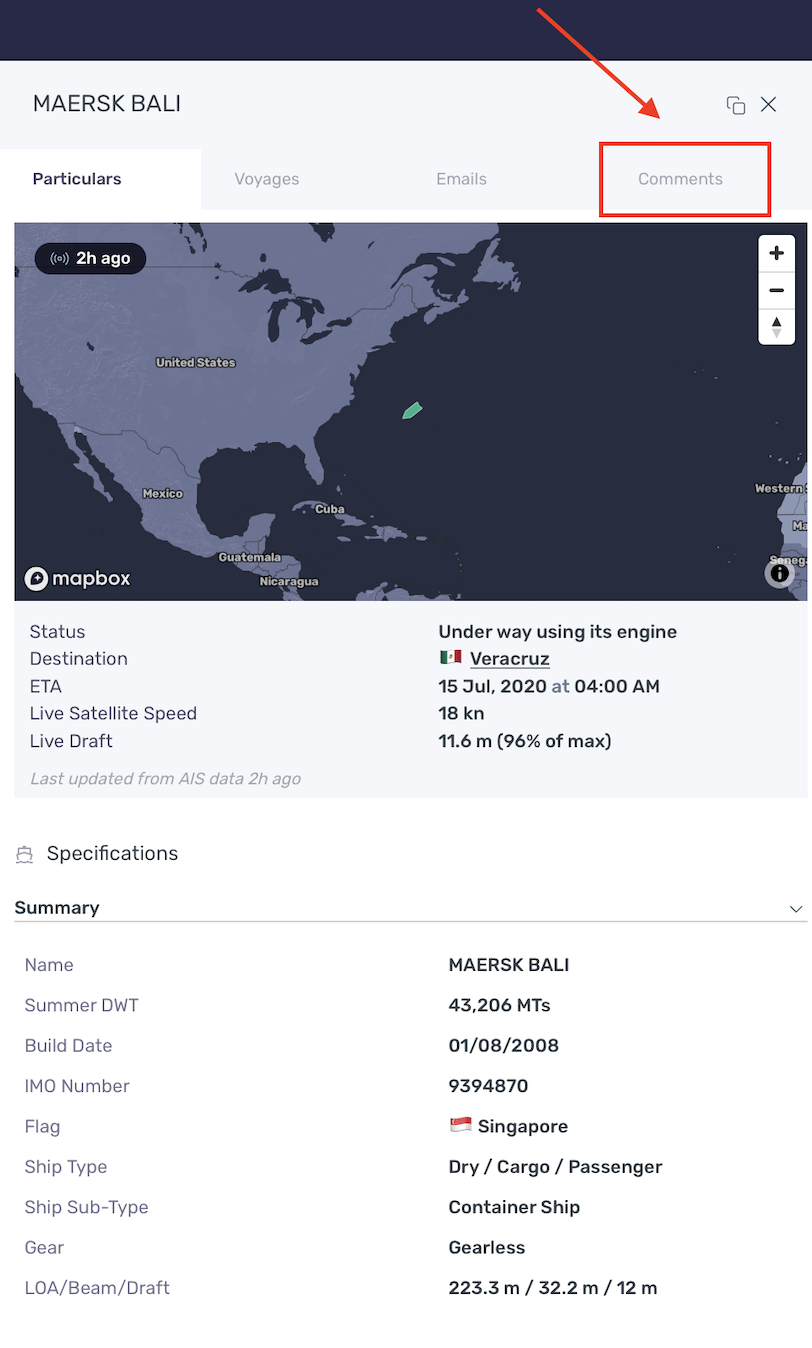 Ports Directory: