How to access the mail counter display?
Click into your initials icon

at top right of page.
Select 'mailboxes' from the dropdown.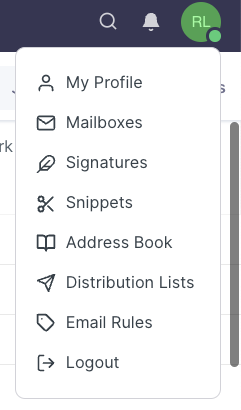 Select 'Counter Display' from the left side of the page.

You can now choose whether you would like a minimalist, basic or exhaustive view.
There are seven options to choose from.