How to create & manage signatures?
How to create a signature?
Click on initial icon

at top right of the Shipfix platform page.
Select 'Signatures'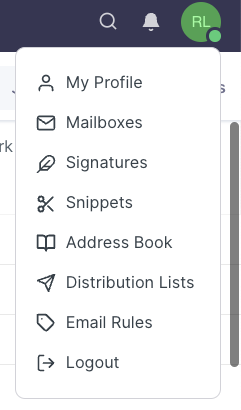 Select the mailbox you want to create a signature for.
Select if you want the signature to be default added to all options send, replies and forwards or amend as needed.




Create signature and click



Your signature will now appear as per the image below

note the signature will appear when sending replies and forwards dependant on the settings you have chosen when creating the signature.
How to amend a signature?
Click into the feather icon

in your format bar
Now click onto your signature and press enter to edit within the composed mail screen.
You can also edit signatures from the main signature screen by selecting 'Manage Signatures'