The Inbox Toolbar contains the following functions to help you organise your mailbox: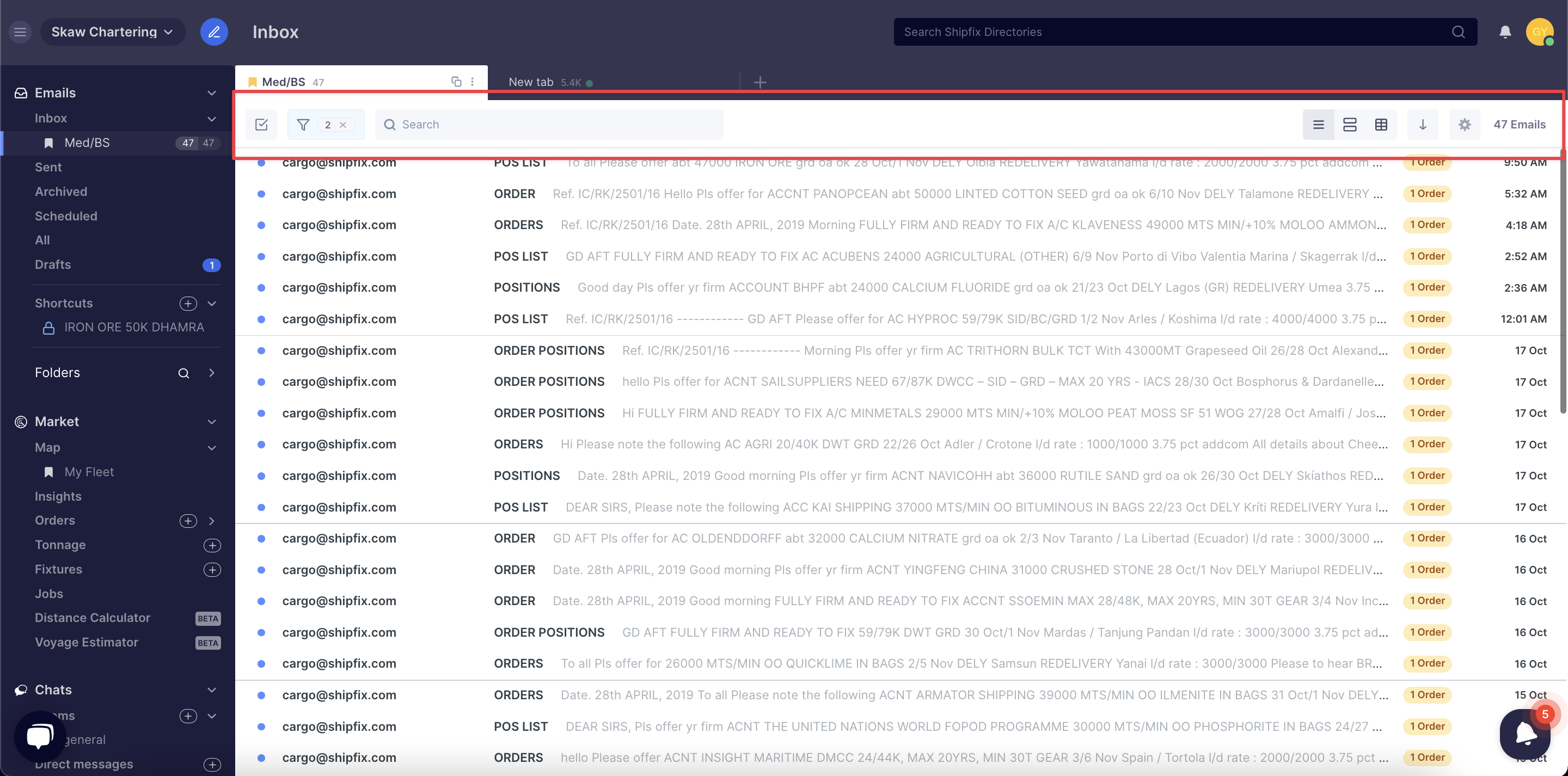 Bulk Select
The bulk select tool provides you the capability to perform an action across multiple emails in your mailbox.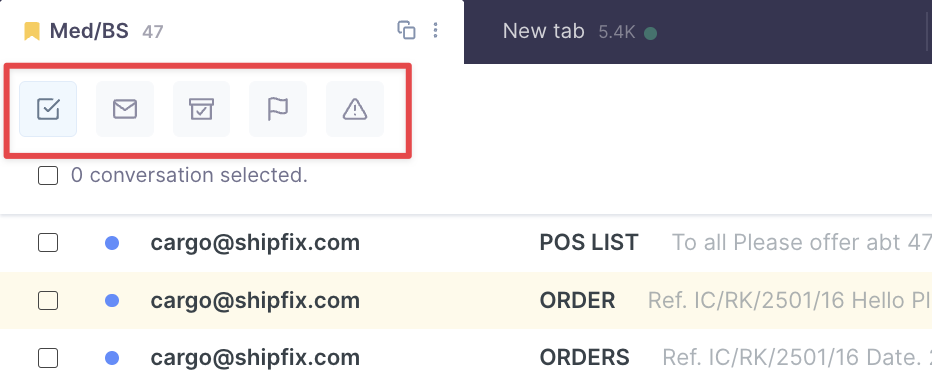 Clicking the bulk select tool will reveal a column of checkboxes on the far left of each row as well as the following options:
Mark as read
Archive
Flag
Mark as Working on it
Filter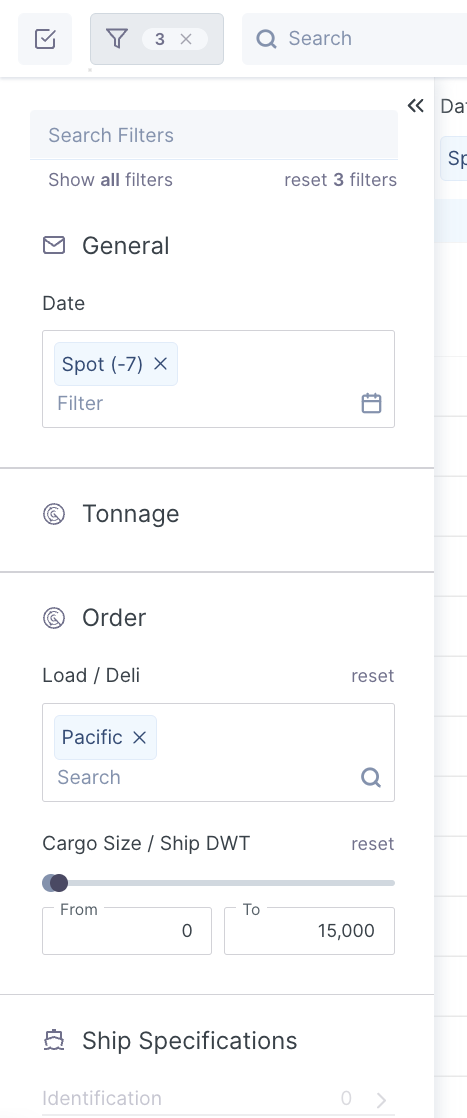 Shipfix filter enables you to set up and bookmark multiple focused tabs. The filter options go beyond traditional email filters and allow you to set up your tabs using Tonnage, Order and Vessel-related filters.
Search

You can search for keywords contained either in the body or the subject of an email using the search bar.
There are three ways in which you can run your search:
Keywords

Keyword searches are very flexible and will allow you to find all emails which contain the keyword in the email body or subject.
Example: Searching afra will retrieve all emails containing the words afra like aframax or afraid in the email body or subject.
Quotation marks
Quotation marks around the keyword are used for exact keyword searches.
Example: Searching "philipp papas" retrieve all emails containing the exact words philipp papas but not philipp alexander papas.
Keyword Exclusion
Keyword exclusion allows you to exclude a keyword by adding a minus '-' icon in front of a keyword.
Example: -aframaxwill exclude all emails that cointains the word aframax
Display

There are three ways you can display your inbox screen:
List Display
Cards Display
Table Display
Sort
You can sort your emails by having the oldest or newest on top based on the date the emails have been received.
Click on the icon to sort oldest on top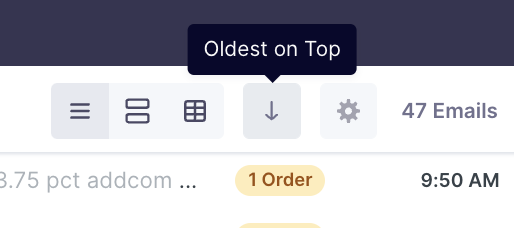 Click again to sort Newest on top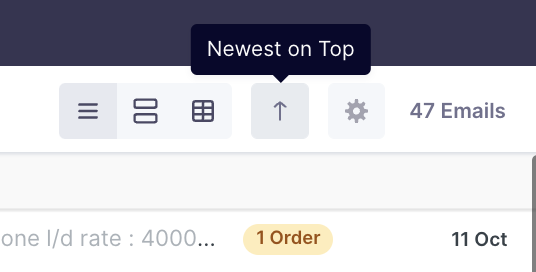 Tab Settings

Under the tab settings, you will find the following two options:
Customize
Group conversations
Customize
You can customize your view by toggling on or off the available columns to view only the information you want to see on your screen. You can also drag and move around the column order.
Note: Only available in Table Display.
Group Conversations
By toggling on this option, you will be able to group emails by conversations/threads which means fewer rows and a more tidy and neater inbox.