The Shortcuts area helps the users to categorise and folder their emails based on their needs by using the advanced and flexible Tagging system.
There are two options:
Create a shortcut based on Tags which is a more flexible and sophisticated way of categorise and "folder"
We can proceed and do a one-off mirroring of your current folders in e.g Outlook and then you could continue using them and create more in Shipfix
You can add a Shortcut of a Tag by clicking on the plus button.
Then a new window with options to select or create a shortcut Tag appears. By adding a Tag in shortcut then you can access all the emails assigned to this Tag quickly.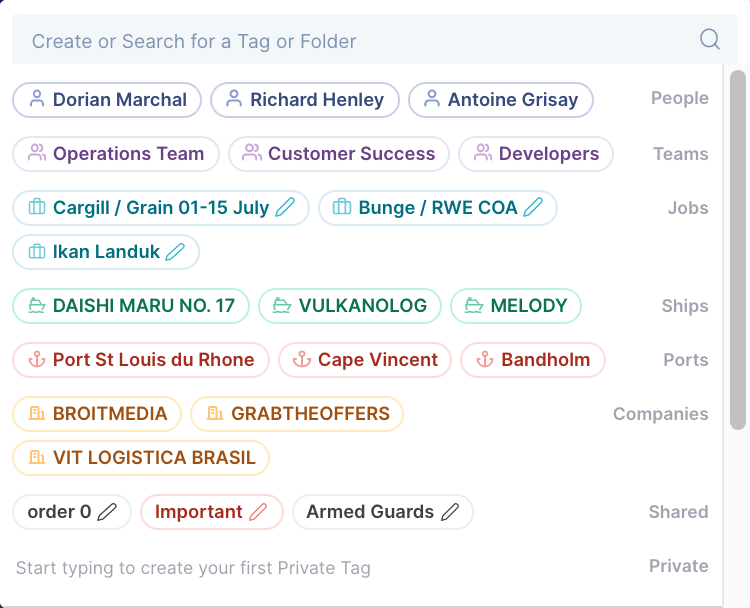 If Email Rules are in place then you will see the Tags refresh automatically and every time a new email is coming in under the specified Tag a blue bubble will appear indicating new emails.
You can also simply "drag and drop" an email to the Shortcut of your choice. The corresponding Tag will be applied to the email automatically.