As Managers or Owners you have Admin rights to manage your Shipfix userbase and their access to inboxes from within the Shipfix Platform.
Note: Only administrative users (Owner, Manager roles) of enterprise clients will have access to the General section to manage user accounts and SSO (Single Sign On) Enforcement.
Under General, you will have access to two sections:
Users
Add a User
Click + Add a user or Add a user to your workspace (at the bottom of the list) to add a new user.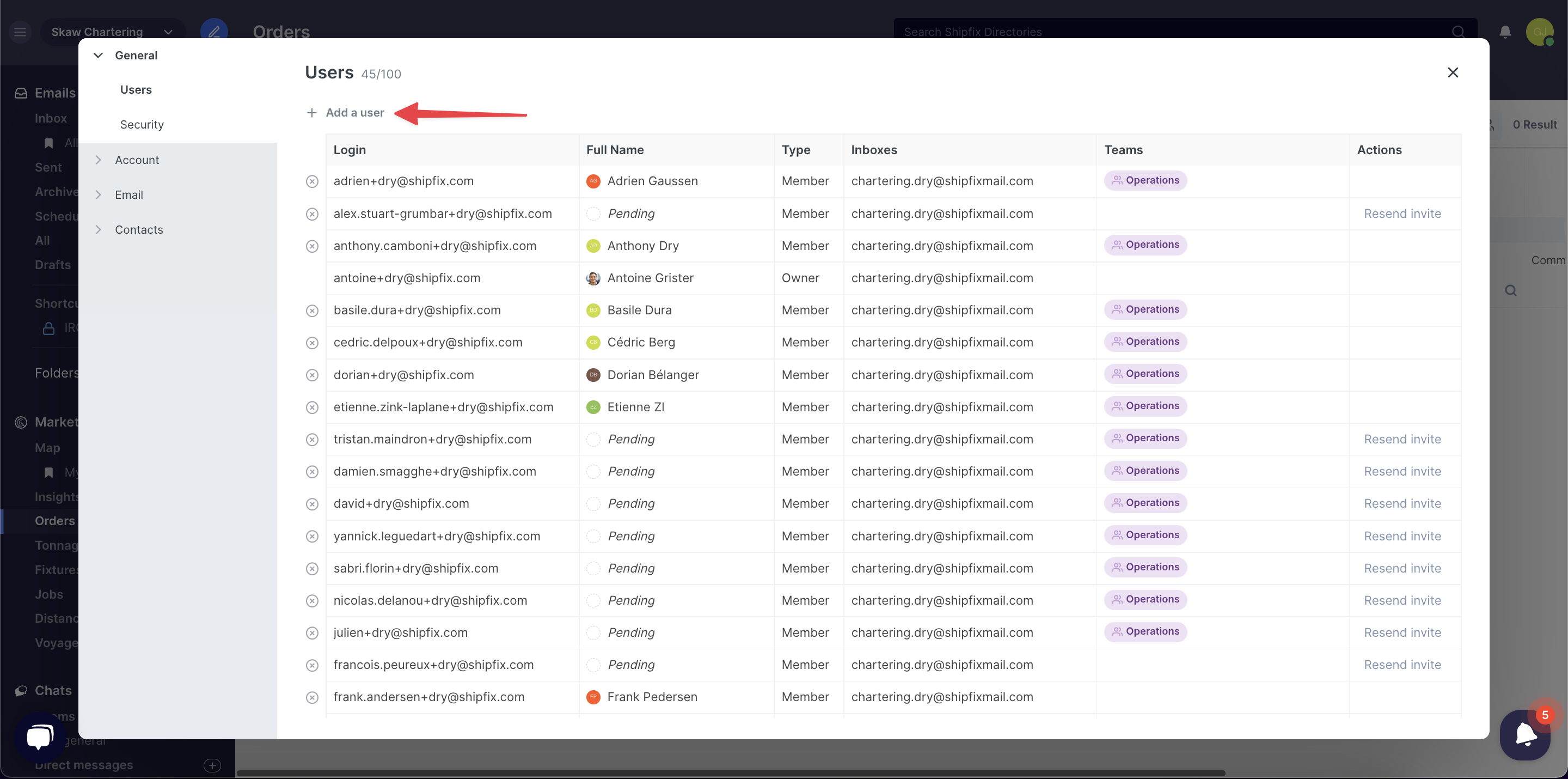 A pop-up display will appear where you will be able to:
Add one or multiple users via email
Define their role
Grant access to shared mailboxes
Assign teams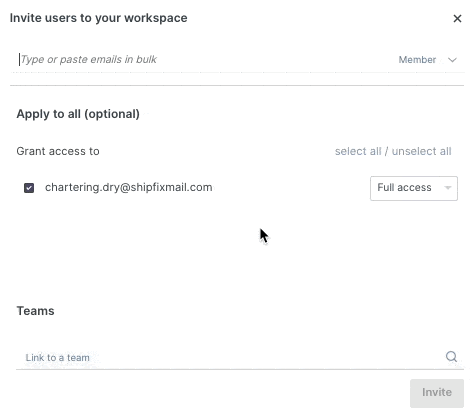 Remove a User
You can Remove a user by clicking on the 'x' icon on the left of each row.

Security
You can enforce SSO login for your entire organisation under the Security section.
Note: This is best decided and enabled right at the beginning before adding users.