Users can export their lists and customize their Tab to get a tailor-made view of their fixtures.
Export
The user can export their list in an excel file, and can also change the column order by drag a column from the export list and add or disable columns they don't want to export by toggle them on and off.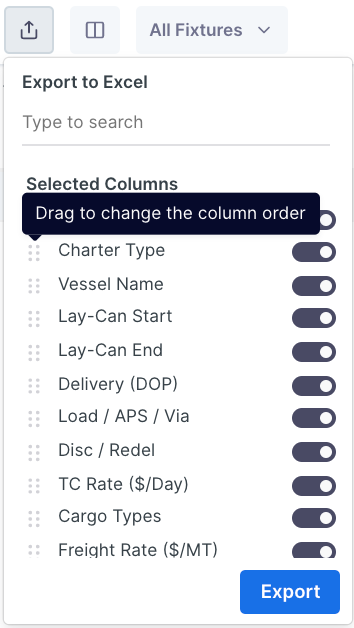 Customize
Toggle on and off columns and change their order in your Shipfix view by drag and move them around. The only column that is docked and cannot be removed or change is the "Date Received" column which is always viewable as first on the left side. Similar to filters the columns come from General (inbox), Fixture related, Ship Specifications.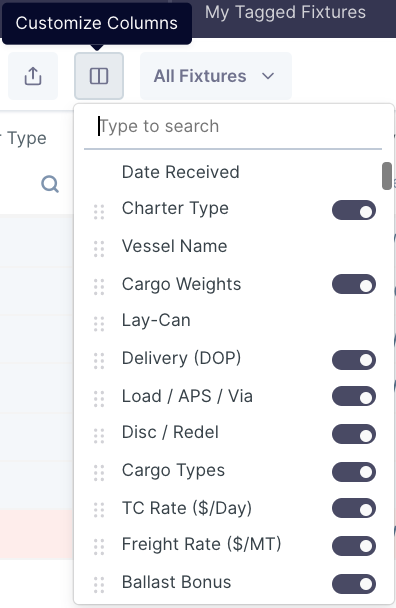 .